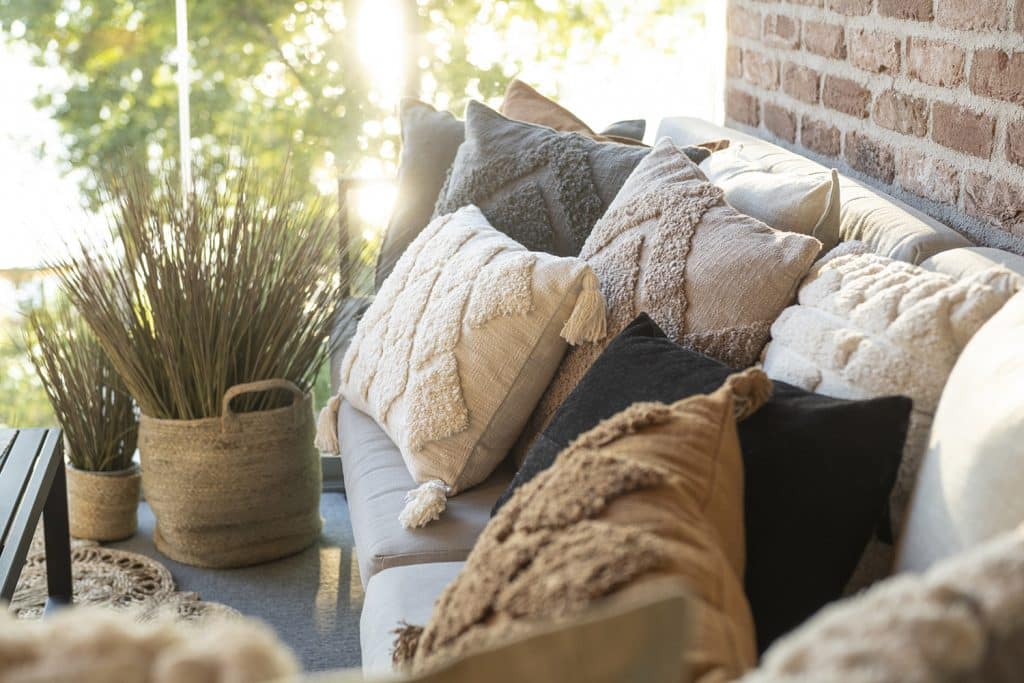 The most relaxed and comfortable outdoor space of the summer exudes the warmth of the sun and the bohemian exoticism of sandy beaches.
TOP Tips: How to make your outdoor space a summer oasis:
Exotic style is created by different textures, woven patterns and braids in combination with natural materials.
Install a large sofa with plenty of decorative cushions in different sizes and textures.
Jute rugs add a nice ruggedness to the interior. Vibrant textures and neutral colours create a calm atmosphere.
Wall lamps and rustic candles create a mood for twilight.
Terracotta vases and seagrass baskets complete the interior.